(Last Updated On: July 15, 2020)
Audi Scrap Yard Melbourne
Audi Recyclers Supply Audi Parts: 80, 90, A2, A3, A4, A6, A8, Q5, Q7…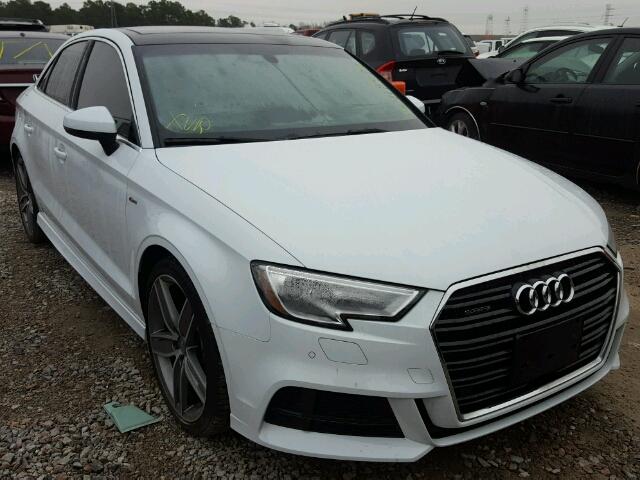 If you own an unwanted Audi vehicle, call Audi Wreckers for fast reliable service. You'll have the assurance of knowing that you are helping the environment, and reducing waste.
With Audi Wreckers, you can dodge the hassle of a private sale and use the cash you receive to negotiate a better deal on your next car! Value your car with wreckzone today!
Free no obligation competitive quote
Sell your Audi car with confidence to a reputable Audi Wreckers
Cash lump sum paid
Car collection service Victoria wide
Looking for recycled Audi car parts supplier?
Here at Audi Wreckers, our friendly staff are all about ensuring we meet all of our customers' needs for recycled or Audi second hand parts.That's why we offer competitive prices on buying and selling vehicles and spare parts, and endeavor to only have the best quality Audi used parts on sale.
Audi Wreckers's 1st choice for Audi vehicle dismantling and used parts; we can supply you with either, used or second hand parts for your car.
Melbourne auto wreckers have parts and spares to suit all Audi  passenger vehicles, along with nationwide delivery service direct to your door step, covering all of Melbourne surrounding suburbs including St Kilda, Cranbourne, Dandenong, Frankston, Sunbury, Mornington, Geelong, Springvale, Sunshine, Brunswick.
You can find a huge range of used Audi parts from our large warehouse located at 1 Maria Street Laverton North 3026, Australia, from Audi dismantled cars, Audi salvaged parts and much, much more.
Get Your Audi Spares at Lowest Prices
Audi Wreckers is the fast way to find Audi parts & spares including engines, gearboxes, bonnets, alloys, headlamps, seat belts, bumpers, seats, wing mirrors, body panels, drive shafts, cylinder heads, radiators, tyres, exhausts and a host of other accessories for your Audi.
We are Laverton auto dismantlers that can supply you with new or second hand recycled parts for your car. Audi spares to suit passenger & SUV vehicles with courier arrangement nationwide direct to your door step here in Melbourne.
Audi Wreckers Buy All Audi Models
Audi A2, Audi A3,  Audi A4, Audi A6, Audi A8

Audi TT, Audi 100/A6, Audi 80, Audi Cabriolet

Audi Duo, Audi Q7, Audi A5, Audi Q5
Currently dismantling – Audi 100, Audi 100 Quattro, Audi 200, Audi 200 Turbo, Audi 80, Audi 90, Audi A2, Audi A3, Audi A4, Audi A4 Turbo, Audi A6, Audi A6 Turbo, Audi A8, plus heaps more…
Search other wrecking yards by car manufacturer: Ford wreckers Melbourne, Suzuki wreckers Melbourne, Mitsubishi wreckers Melbourne, Honda wreckers Melbourne, Mazda wreckers Melbourne, Nissan wreckers Melbourne, Toyota wreckers Melbourne.